FIC has been successfully held in Shanghai for the previous 24 years, which has now become an international professional brand show in the industry with great influence and cohesiveness. After a major strategic adjustment this year, Guangdong VTR Biotech participated in FIC, representing the company that is going to continuously input investment in the food industry for accelerating the internationalization process. As a national-recognized enterprise technology center, we will adhere to high-quality development, as well as sustainable development.
The scope of exhibits includes five pavilions in total and VTR Biotech's located in L71, Hall 3.1. With company VI design of color – blue and orange. The layout of different functional areas, the booth reflects the VTR's characteristic of biotechnology in the details. In the exhibition, the company was widely recognized by the industry from the advanced scientific research technology, industrial expansion, to quality development.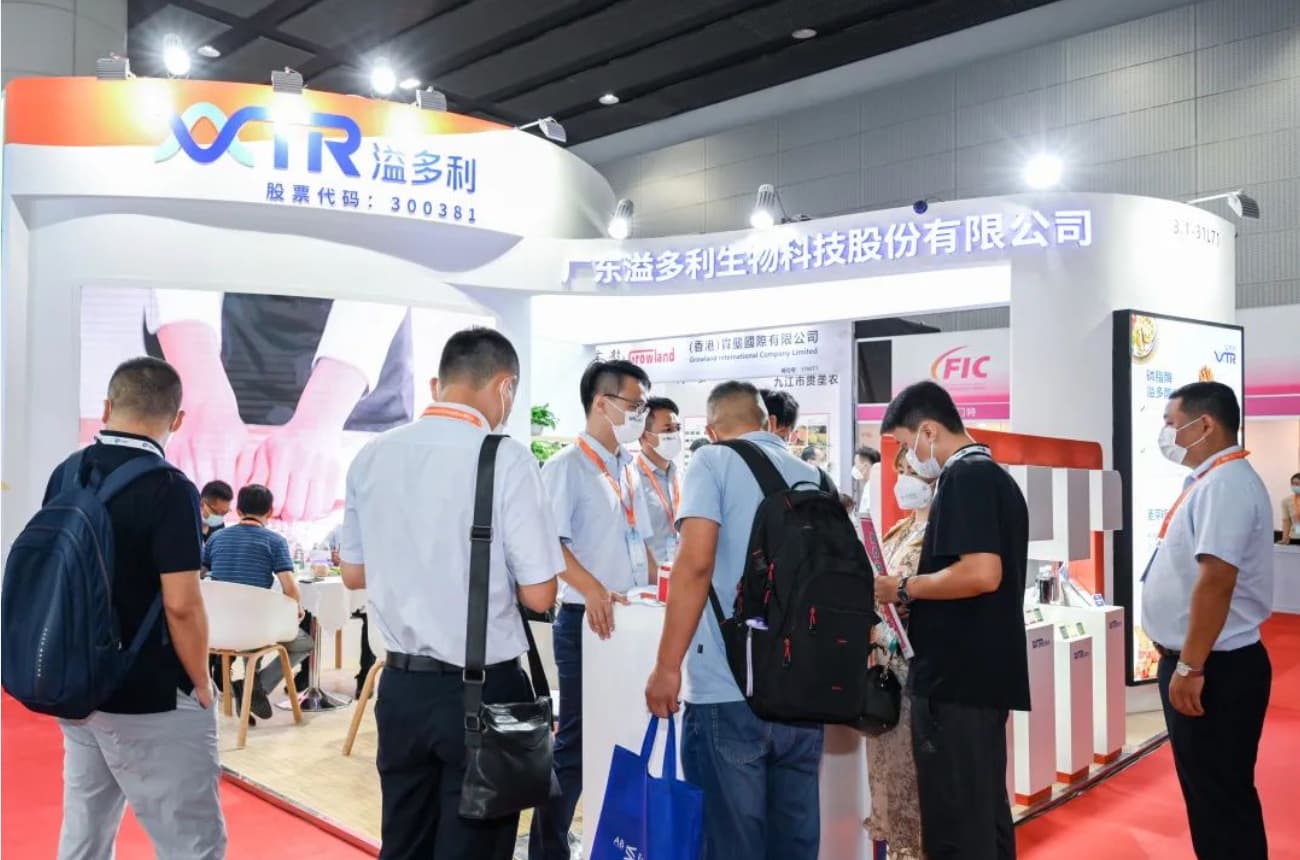 As the leading enterprise in the enzyme preparation industry in China and the largest manufacturing enterprise of enzyme preparation in Asia, VTR showcased the baking series and starch sugar series products, includingPhospholipase、β-amylase (Maltogenic amylase)、Glucose oxidase、Fungal α-amylase、Glucose oxidase、Xylanase、Lipase、Catalase、Compound Glucoamylase、Thermostable α-amylase (Alcohol)、Glucoamylase 、Acid protease、Pullulanase、Thermostable α-amylase、Transglutaminase.