As a partnership, we invite Dr. Shemil Macelline from The University of Sydney to make a speech about the development of the industry. We all meet at APSS to address the challenges and opportunities of future industry.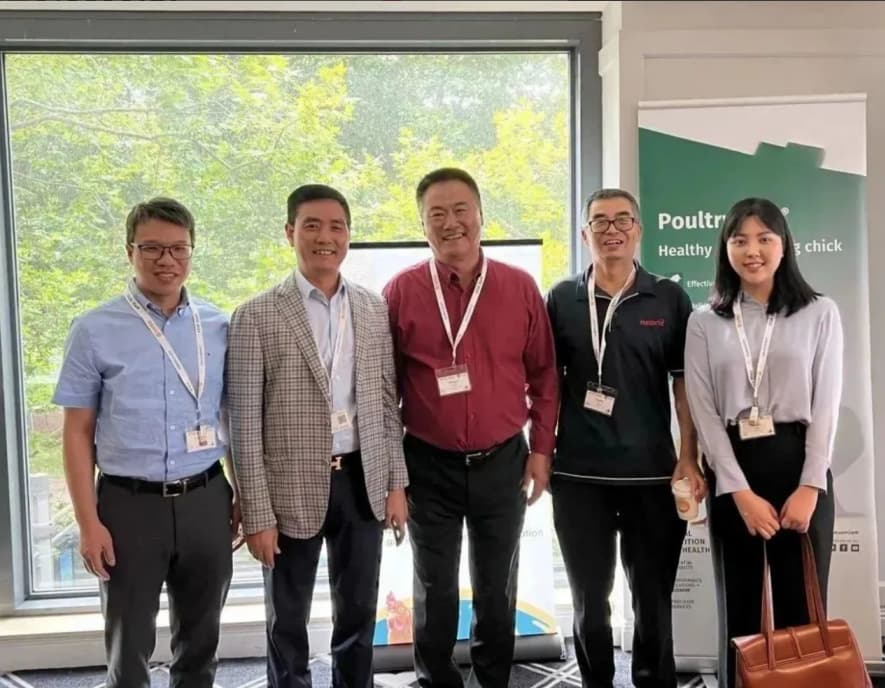 The Chairman of VTR MR. Chen with the expert in the Australian Poultry Industry Dr. Mingan in APSS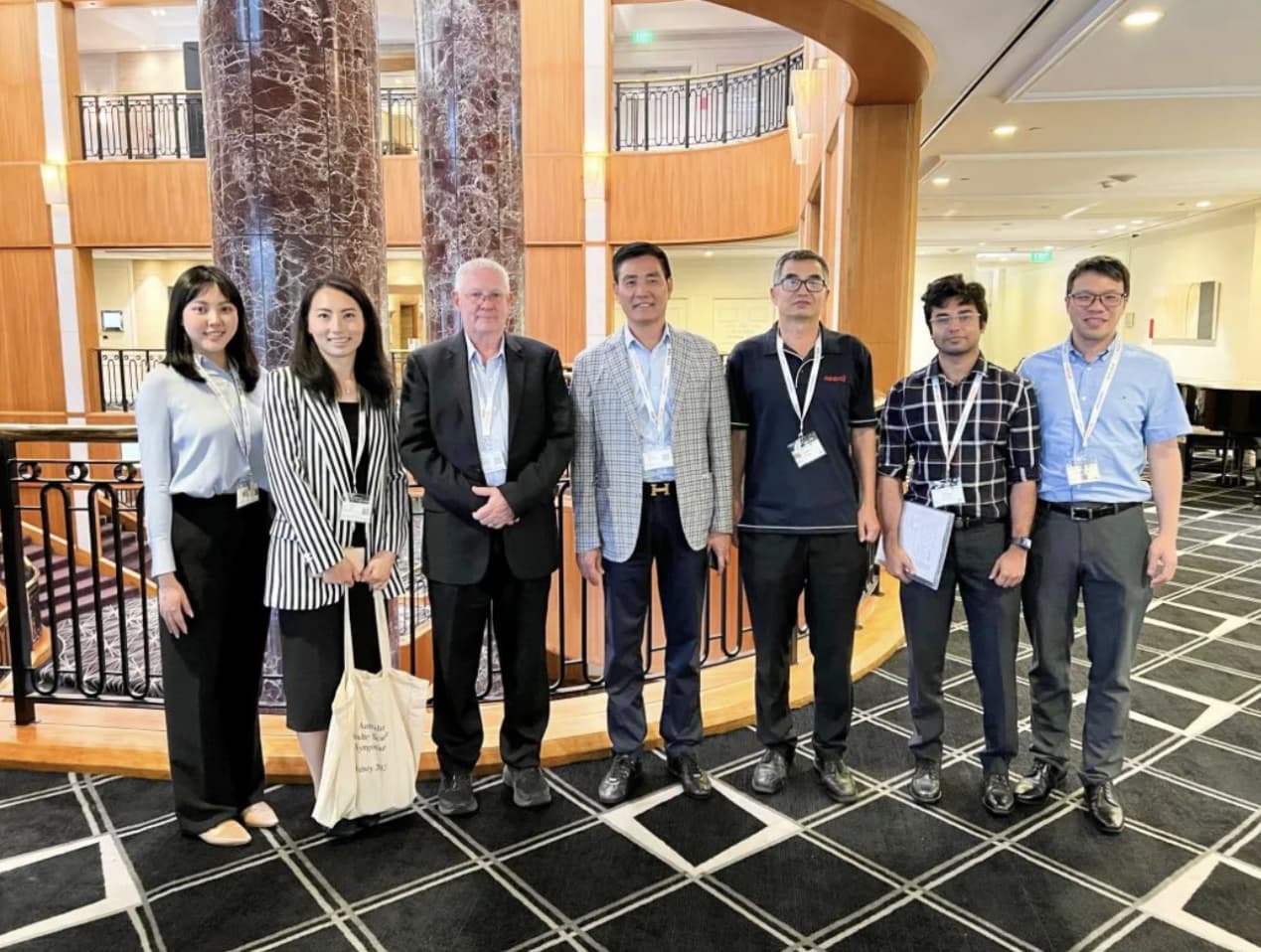 VTR Chairman Mr. Chen, VTR Vice President Dr. Li, VTR Australian Representative Miss Cindy, Dr. Peter Chrystal, Dr. Sonia Liu, and Shemil Macelline
Our Chairman Mr. Chen and the Vice President Dr. Li has been attended this year's conference, and we invited Dr. Shemil Macelline from USYD to represent our company by giving a speech on the function and application of β-Mannanase in the feed industry.
β-Mannanase is the mannan-degrading enzyme to assist poultry feed in improving the digestibility & absorption of nutrients and fats. VTR β-mannanase targets β-mannan in maize-soy diets to counteract the anti-nutritive properties of β-mannans. Specifically, by increasing energy availability, reducing gut viscosity, releasing 'trapped' nutrients, suppressing the proliferation of harmful gut microbiota, and stimulating immune responses.
Dr. Shemil Macelline shows that VTR β-mannanase significantly improves nutritional digestibility, feed efficiency, and lower production cost. So that to improve the economic benefits for breeding enterprises, while adhering to a sustainable development.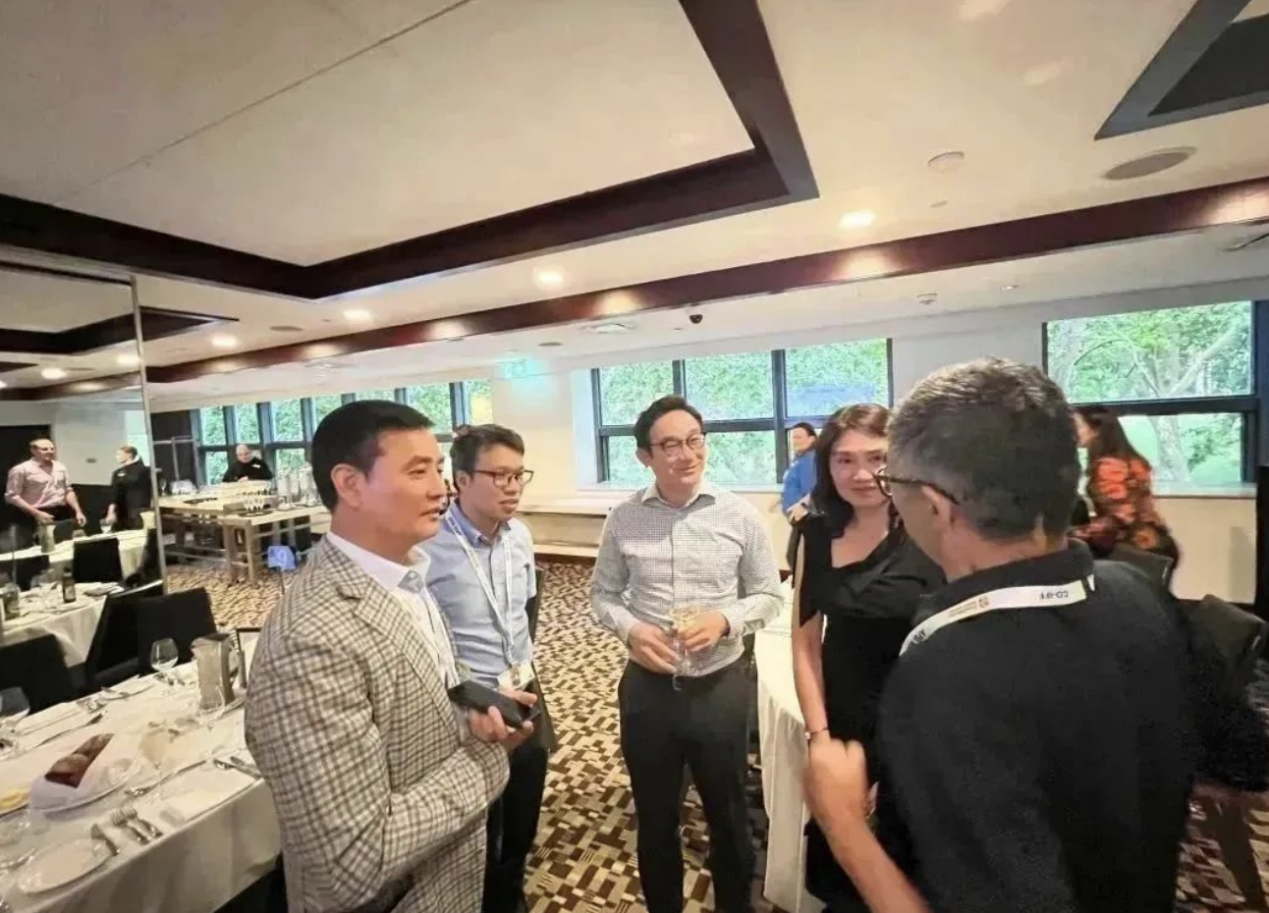 The Chairman Mr. Chen, and The Vice President Dr. Li are communicating with clients and experts
Chairman Mr. Chen and Vice President Dr. Li met with clients and experts in APSS to discuss further partnerships and continuously elevate the strategic partnership to new heights !
Guangdong VTR Bio-Tech Co., Ltd. was established in 1991, which headquarters is based in Zhuhai, Guangdong. We owned one enterprise technology center recognized by the state, one academician workstation, one postdoctoral research workstation and five provincial research and development engineering centers.  For more than thirty years, the company has insisted on providing customers with overall biotechnology solutions by basing itself on the field of bioengineering, applying modern biotechnology and focusing on the research and development of biological products.
To achieve globalization, we have established a comprehensive marketing network in more than sixty countries. We also established long-term partnerships with over two thousand high-quality customers worldwide. In the future, we will actively participate in international exhibitions and expos to outspread branches; attract more talent; accelerate overseas registration and overseas patent; strengthen online media promotion and offline campaigns; and continue to explore a futher partnershipe with foreign companies.
Nowadays, the breeding and feed industry facing unexpected challenges and uncertainty globally. Covid-19, market volatility, the higher prices of raw materials, higher production costs, and other factors bring resistance to the breeding and feed industry. As the leading enterprise in the enzyme preparation industry in China and the largest manufacturing enterprise of enzyme preparation in Asia, we will continue to give full play to our technical advantage, and talent advantage, constantly accelerating the internationalized process, as well as helping our customers to achieve higher production efficiency and to develop sustainably!