VIV Asia 2023, the biggest and most complete feed to food event in Asia, was held successfully at the IMPACT Exhibition Center in Bangkok, Thailand from 8-10 March. VIV is an authoritative international exhibition of the global feed and livestock industry and the entire food industry chain. This event was the most popular and academically prestigious since the outbreak of the COVID-19 pandemic. Our professional team showcased latest products in the exhibition and held a special academic salon and reception dinner at the same time. In order to help our customers to find a better solution for their feed formula and continued to promote internationalization process!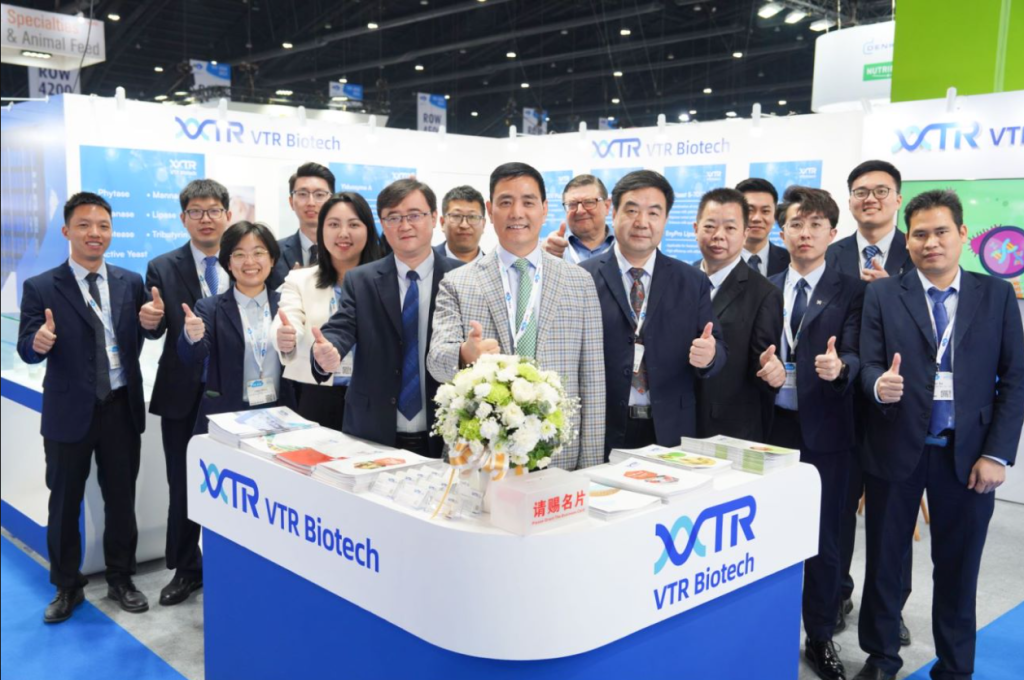 VTR Team
In consideration of exhibition theme, overseas market environment, customer needs, and an international brand image, our booth design is mainly blue and white, highlighting scientific research and innovation strength. Our booth focuses on showcasing the highlights of the company's star products such as phytase, protease, mannanase, xylanase, etc., attracting customers, industry experts, and exhibitors from all over the world to negotiate and communicate.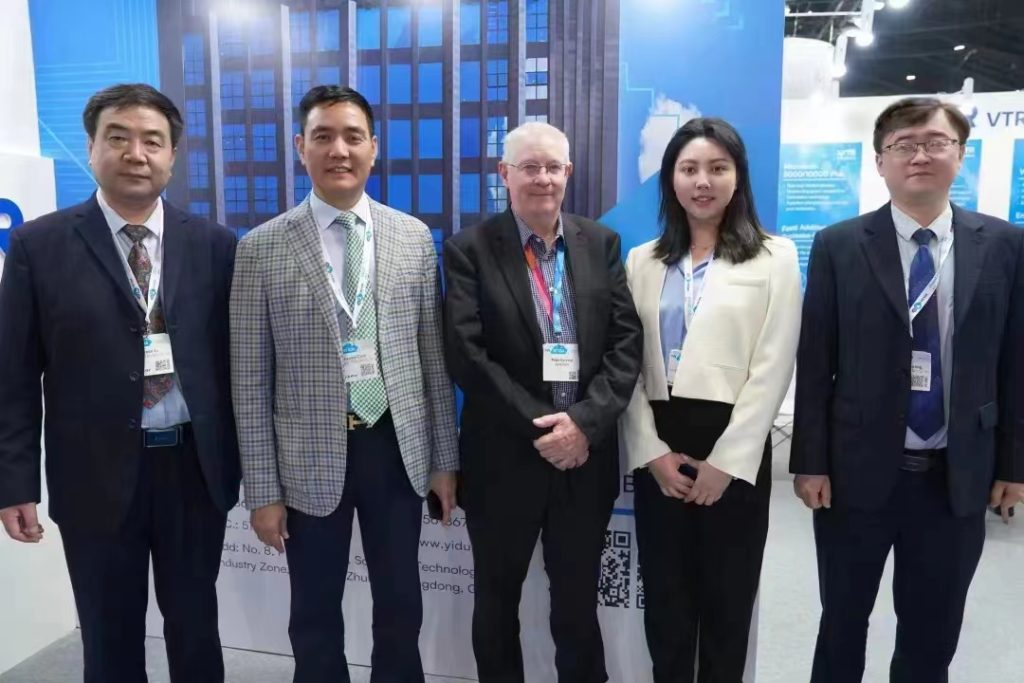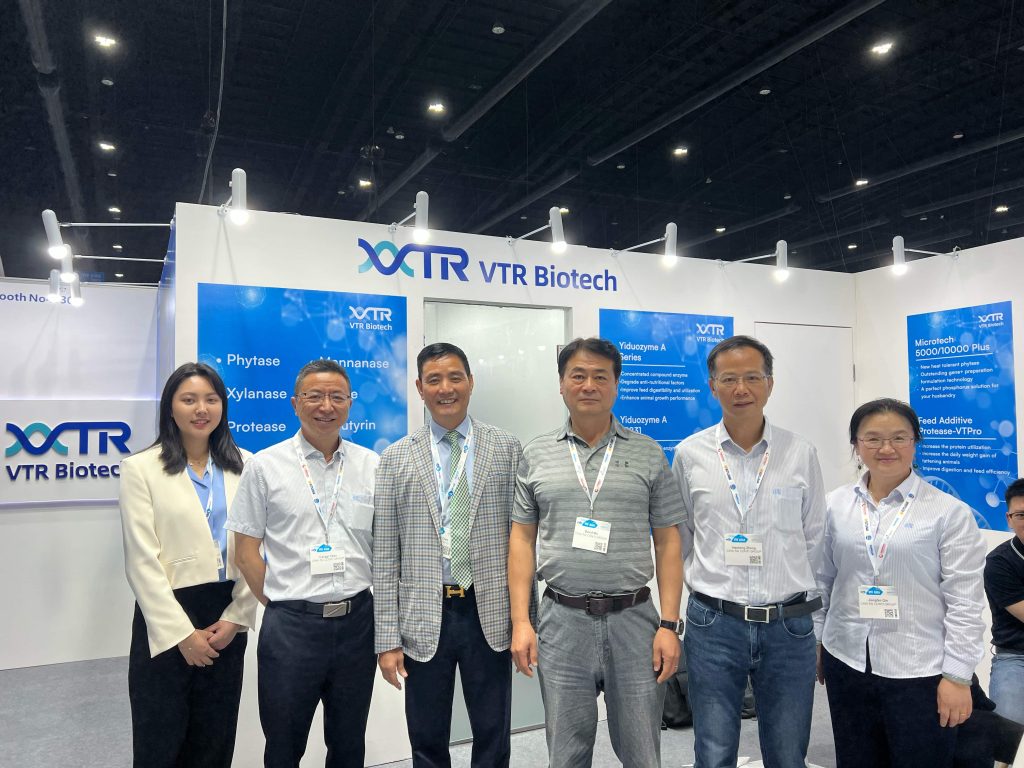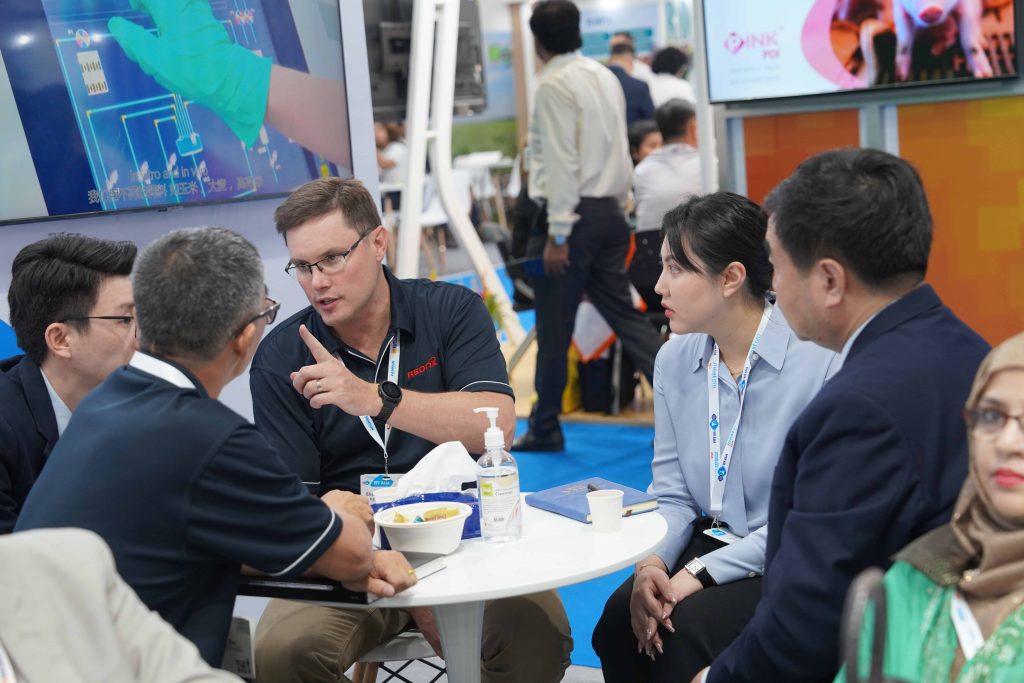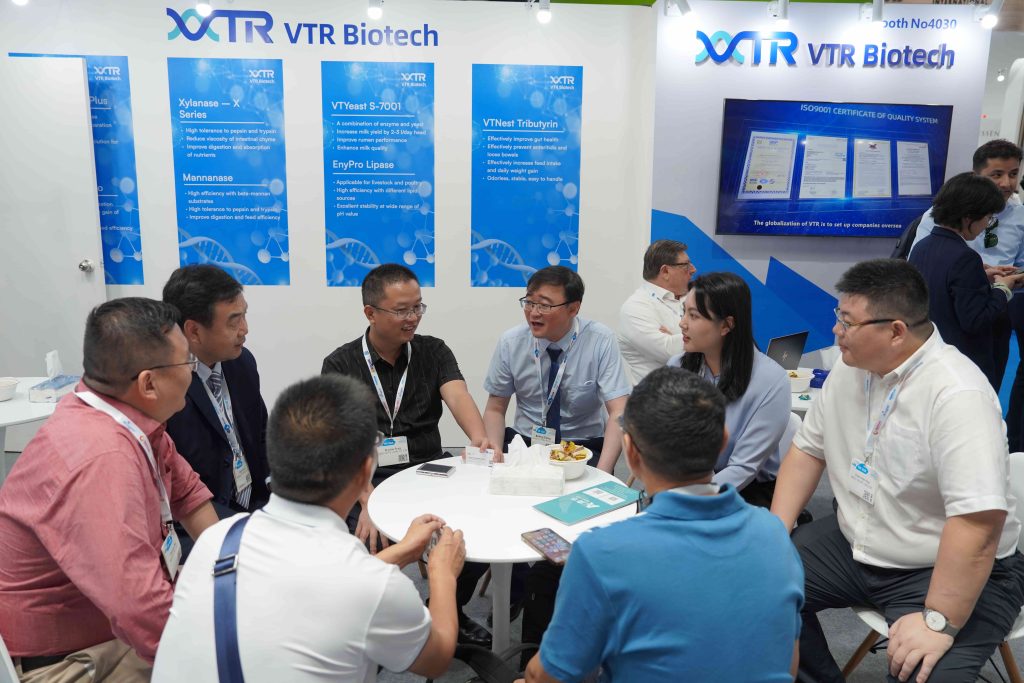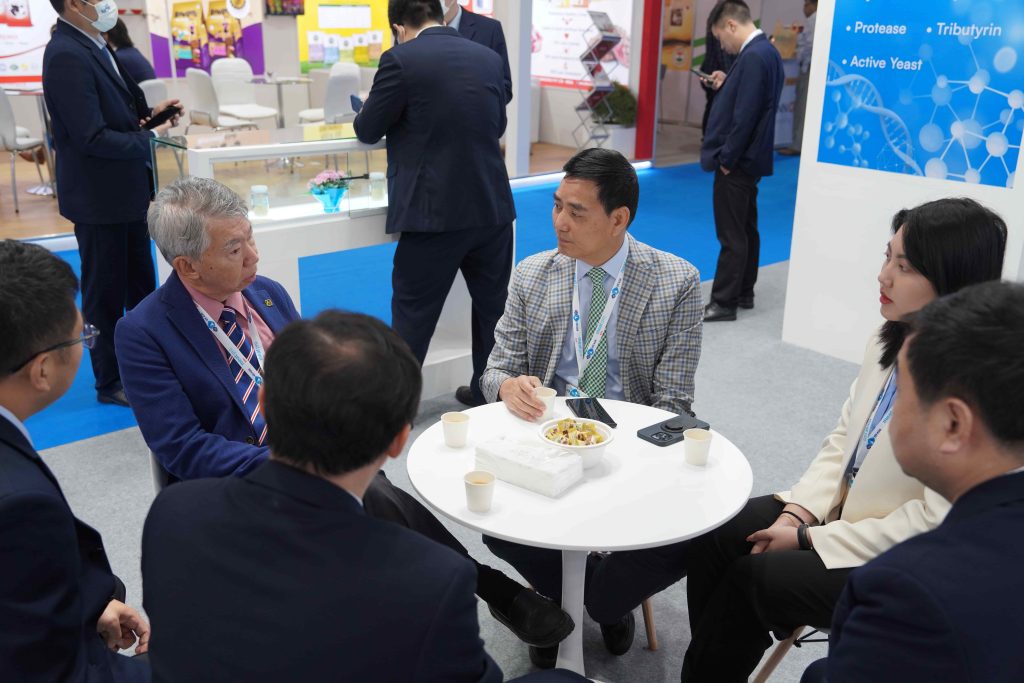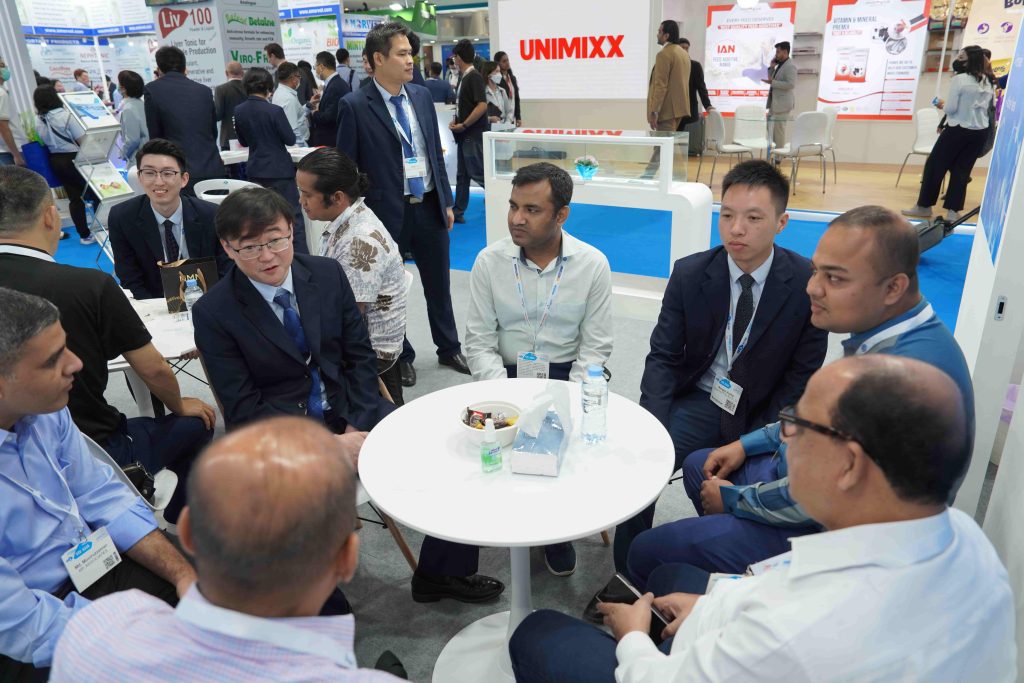 The Chairman of VTR MR. Chen, Vice Prisidence Mr. Li, and Vice Prisidence Mr. Zhuang with the experts and clients
During the exhibition, our booth gained widespread attention from exhibitors, and both new and old customers came in droves. Our sales representative had deeper communication with each of them under a enthusiastic atmosphere.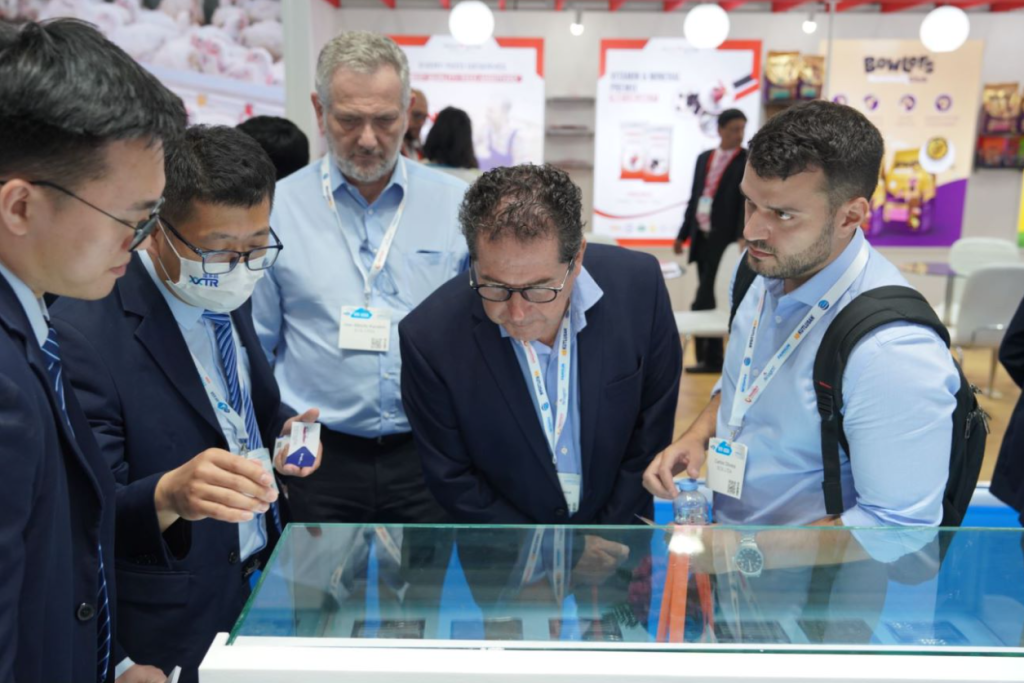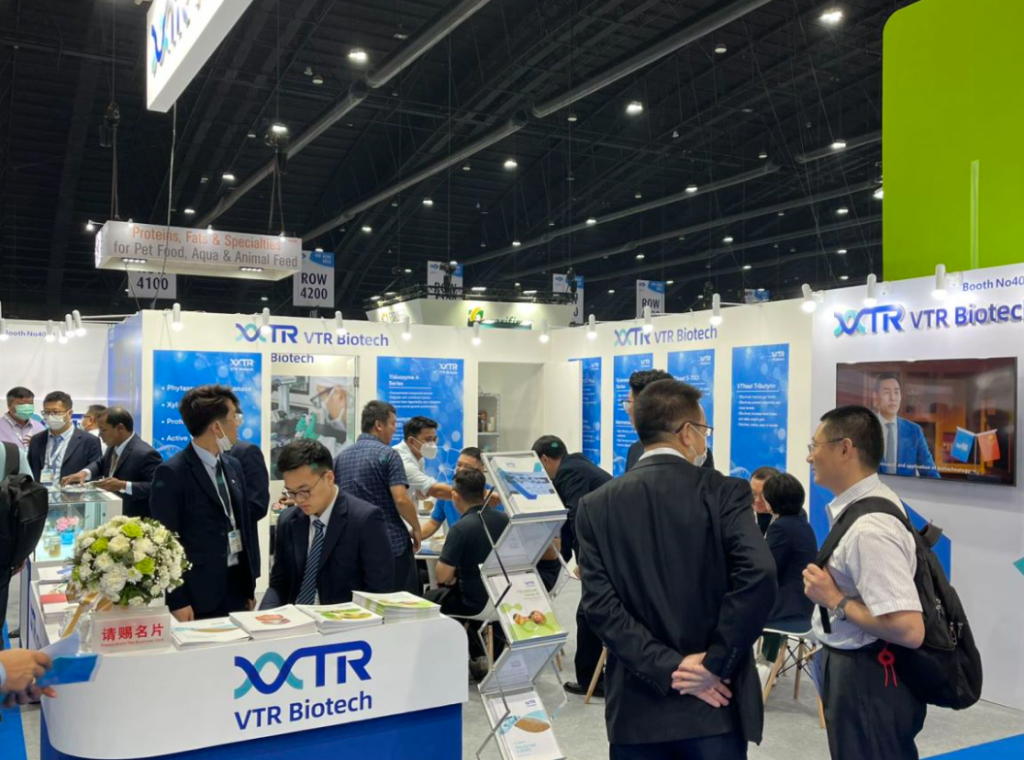 VTR Booth
Under the leadership of Chairman Chen, our professional team provided professional and meticulous answers, and offered patient and comprehensive services to customers from all over the world. With our advanced scientific research technology, open global market layout, VTR is able to help the industry to achieve sustainable and high-quality development!
VTR's Seminar
On the afternoon of the March 8th, we held a special academic salon event in the exhibition hall, hosted by General Manager of the Australian branch Ms. Chen. Vice President Mr. Zhuang introduced the company's development and future industry layout. Then Dr. Juan Javierre from Spain was invited to share the latest research progress on our protease and lipase products. They also invited customers from various countries to attend and interact on-site, which received unanimous praise from the customers.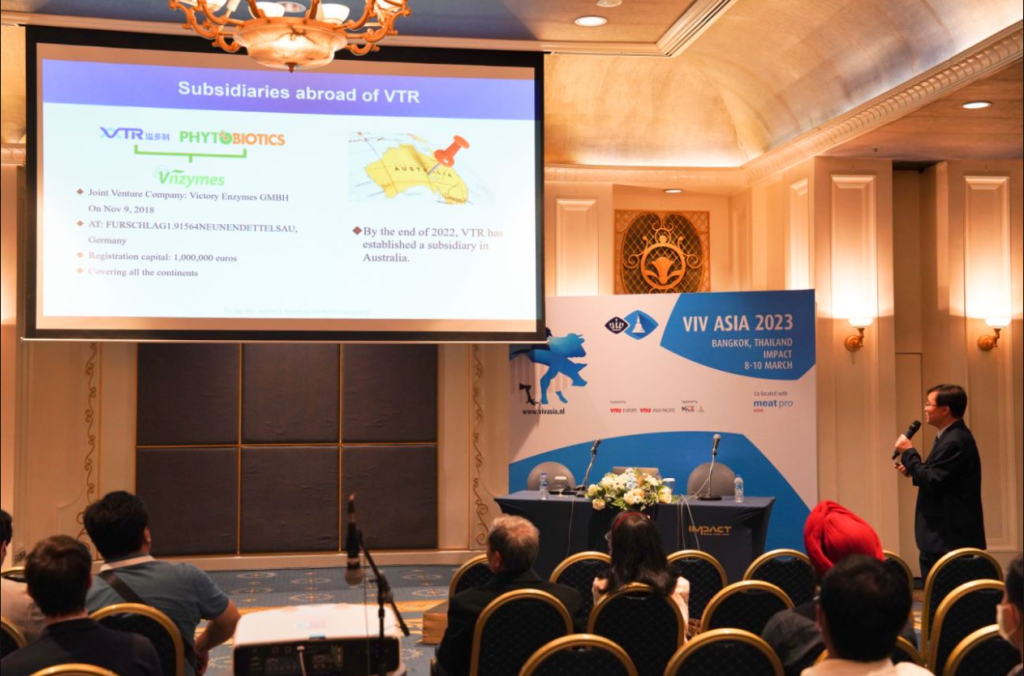 VTR Vice Prisidence Mr. Zhuang introduced company's development history and future industry layout
Vice President Mr. Zhuang introduced company's development history and future industry layout to help overseas customers to have better understanding of our brand and products.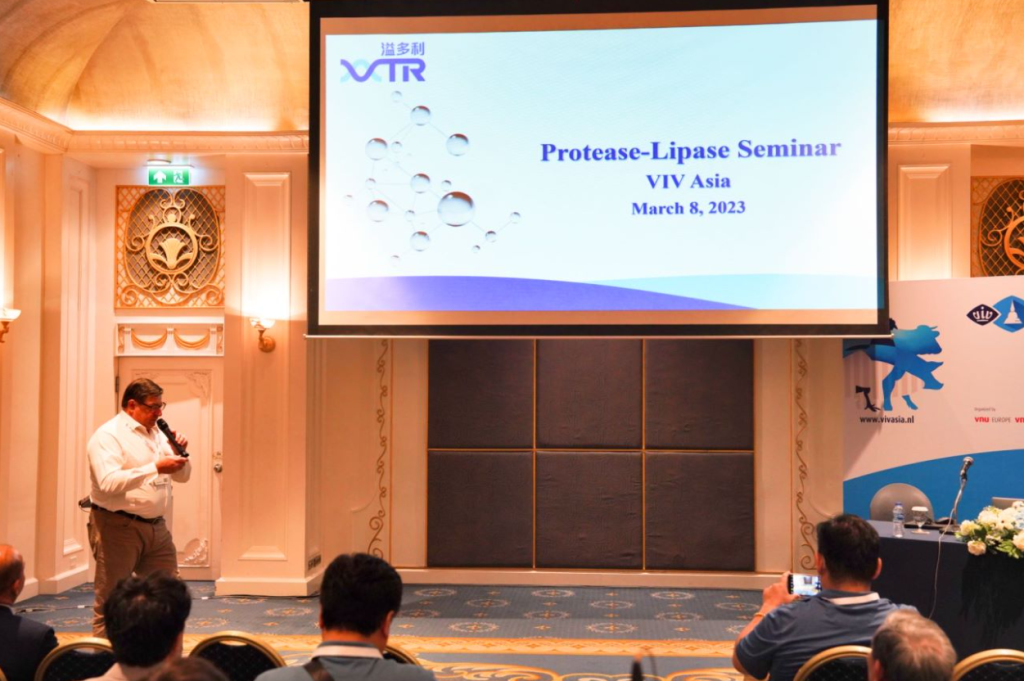 Dr. Juan gave a lecture about protease and lipase
Dr. Juan Javierre introduced that VTR's protease and lipase products has been proven their efficiency through experiment. Based on experimental data,by adding our protease products to animal feed can effectively improve the digestibility of protein in feed, reduce the use of protein ingredients, reduce animal digestive problems, and have a positive effect on feed-meat ratio so that reduce meat production costs. Adding our lipase products to animal feed can effectively improve the utilization of fat in the feed, reducing inflammation, and protecting animal livers from fatty liver. In summary, using our biological enzyme products can significantly improve the economic benefits of feed companies,as well as to improve product quality, reduce environmental pollution, and promote the sustainable development of the industry.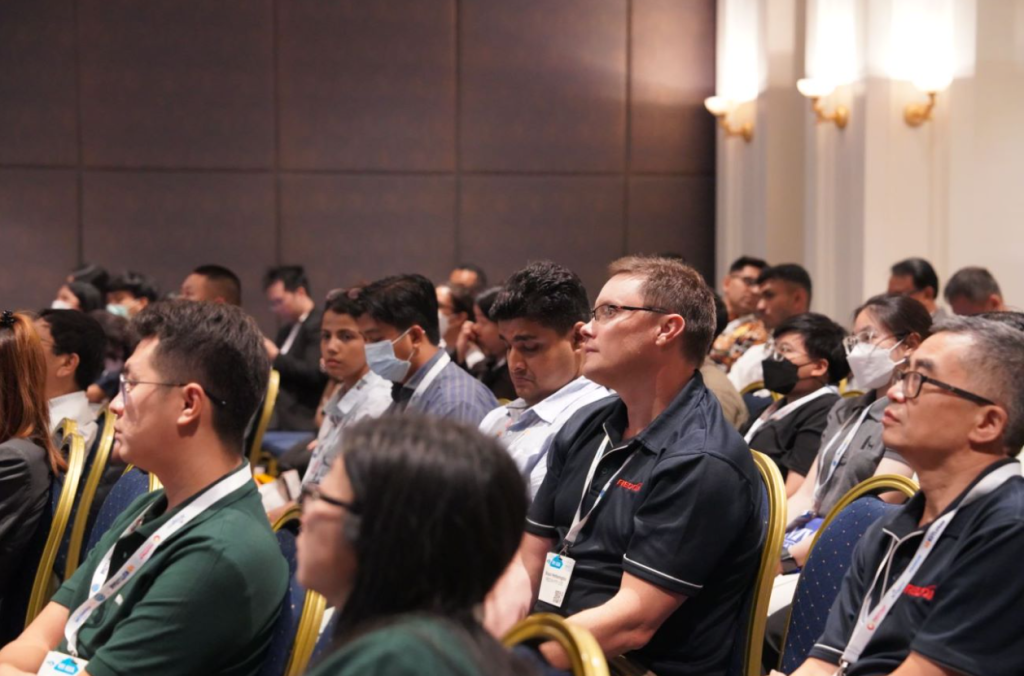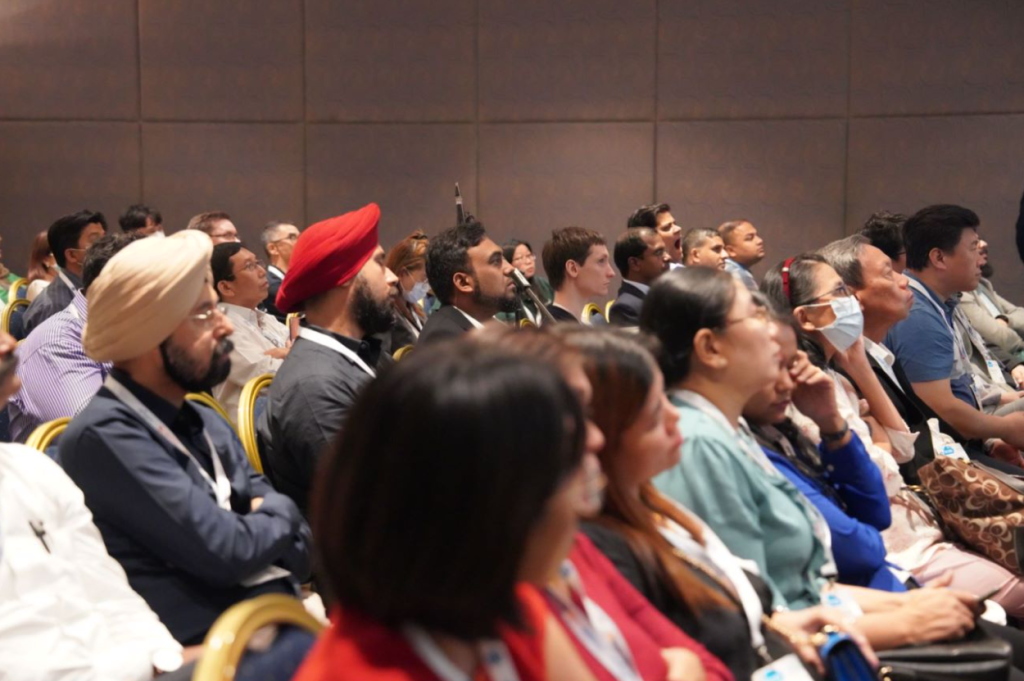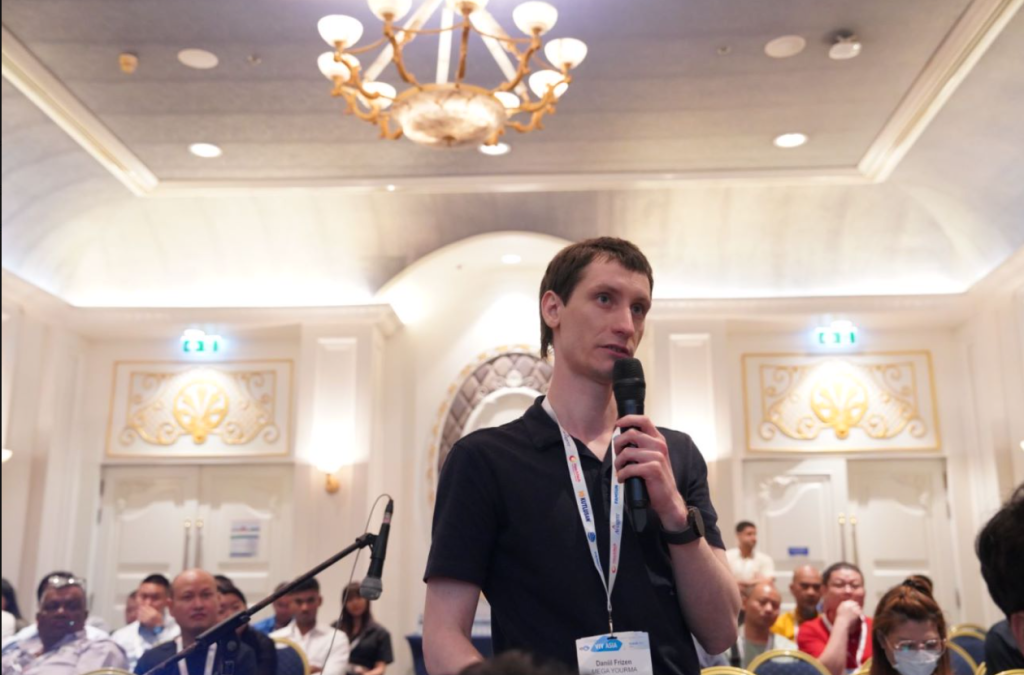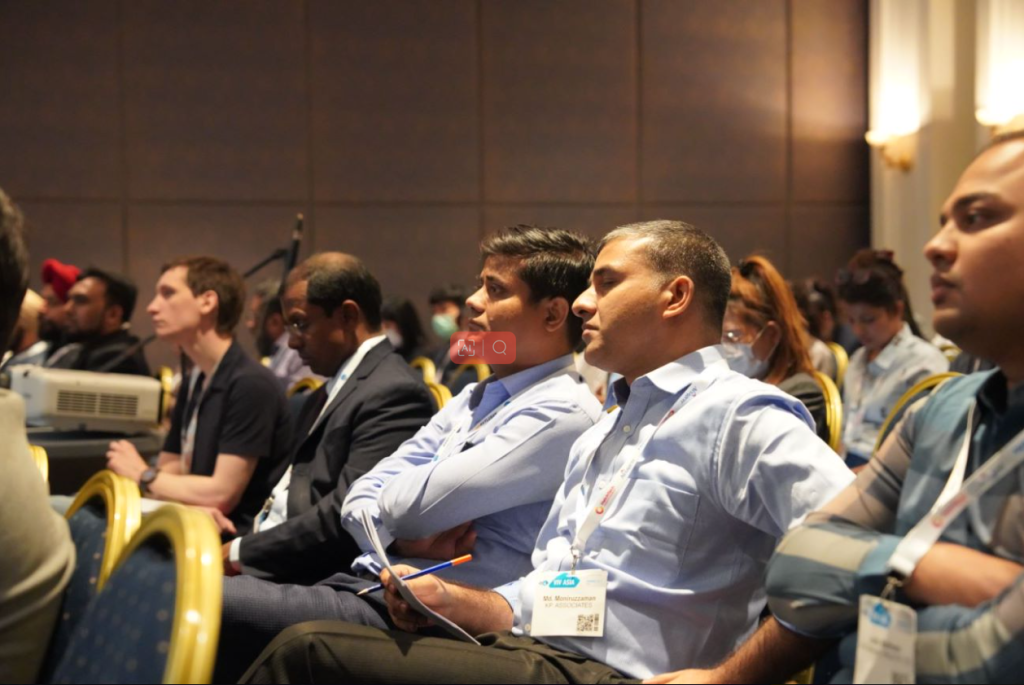 Q&A Time
Our special academic salon was successfully held, which further enhanced the recognition of the company's brand and products by overseas customers. This event witnessed the company's scientific research strength and high-quality development. The attendees fully recognized the company's concept of innovation-driven and promoting industry transformation and upgrading, laying a solid foundation for future cooperation.
VTR's Dinner Party
On the evening of March 8th, our also held a banquet in the restaurant of the Miracle Grand Convention Hotel. At the beginning of the banquet, our Chairman Mr. Chen warmly welcomed the guests for their long-term attention, support, and trust in our company. He said "we will do our utmost to continue to provide customers with better products and services, and look forward to more cooperation in the future."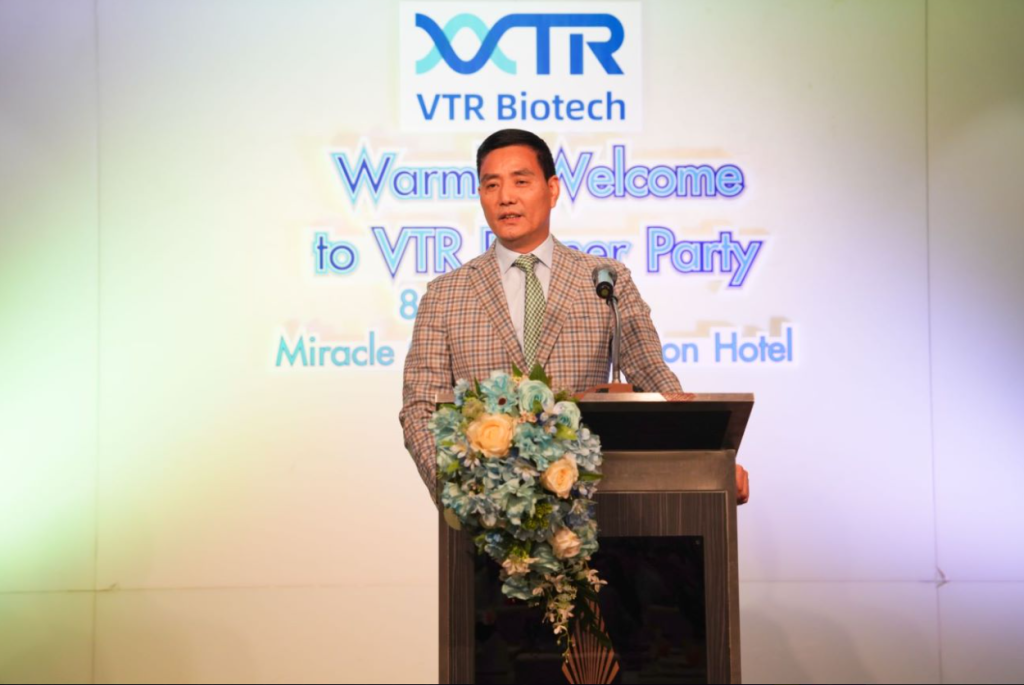 The Chairman of VTR MR. Chen gave opening speech at dinner party
Then our company brought wonderful performances to everyone, allowing guests to enjoy delicious food while experiencing warm welcoming atmosphere. During the banquet each of our sale representative communicated with our customers and exchanged their opinions and views on industry development, product needs, and future cooperation.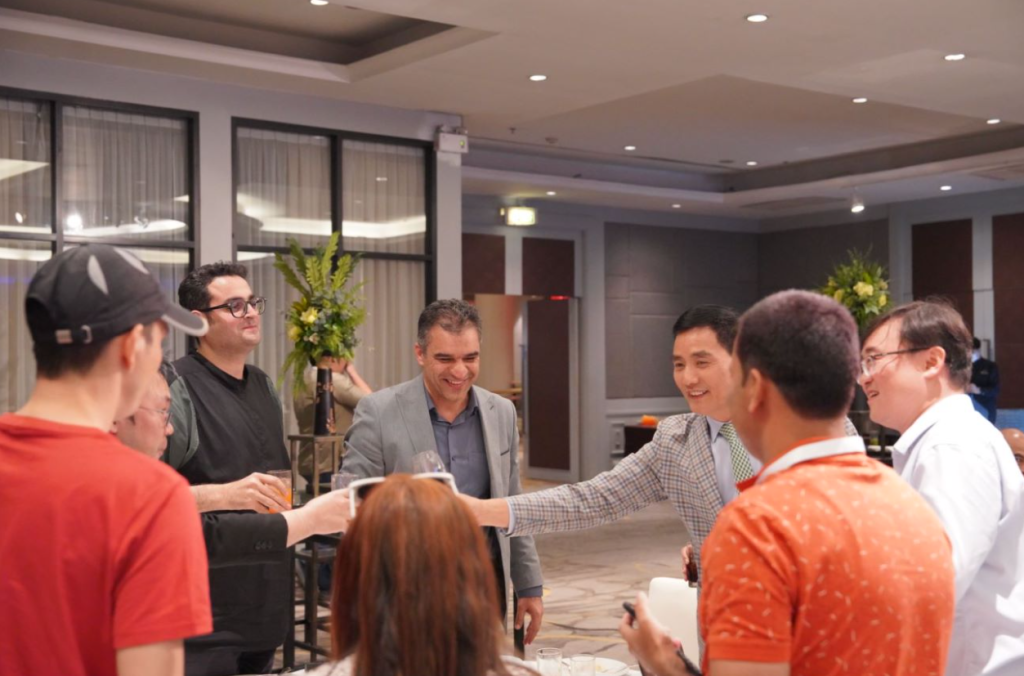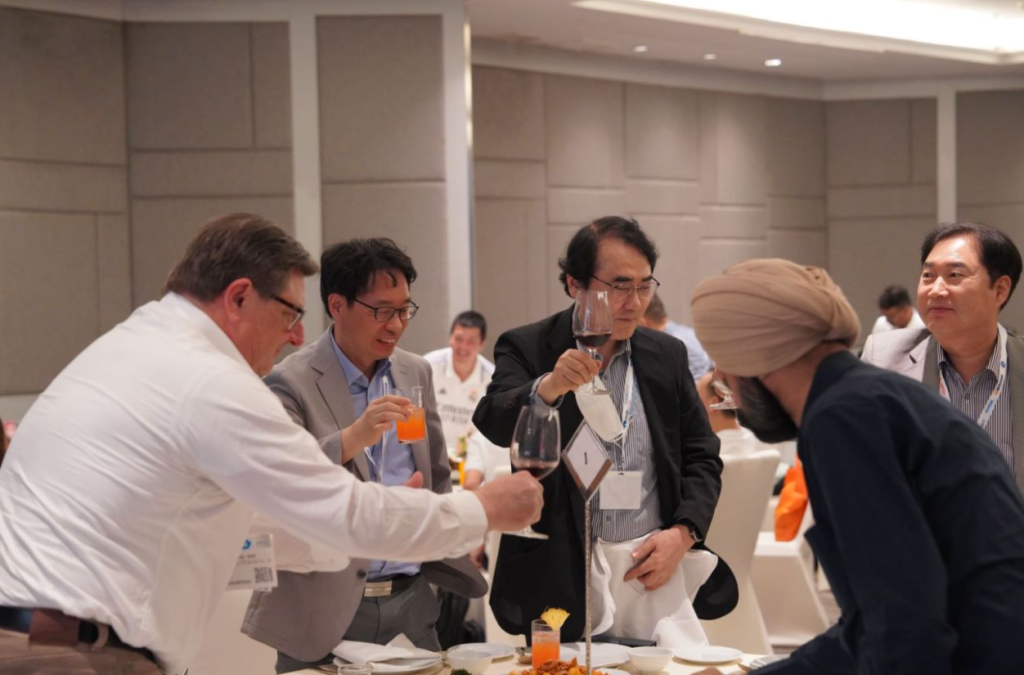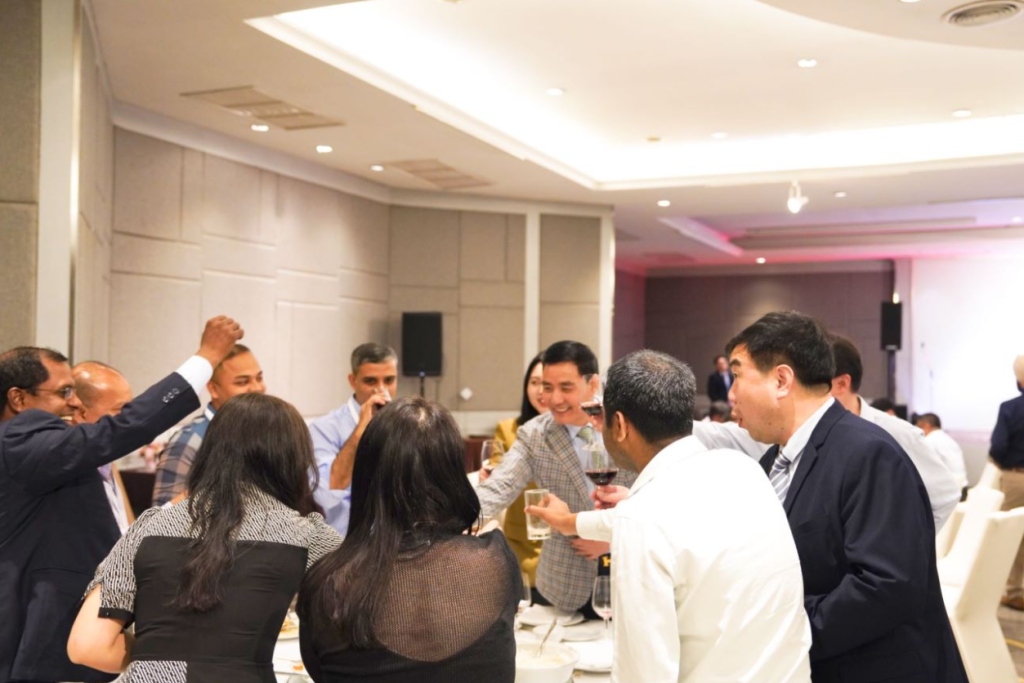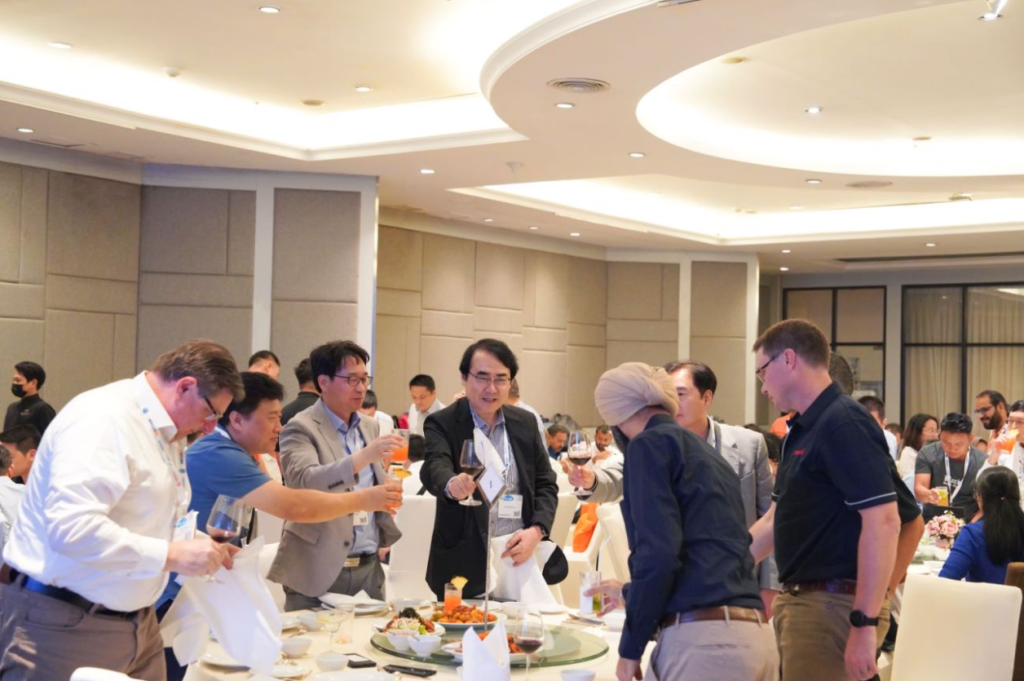 As an enterprise that continues to promote internationalization, we have established a solid marketing network in more than 60 countries and regions around the world, and built long-term partnership with over 2,300 high-quality customers at home and abroad. We actively participate in overseas exhibitions, conduct online technical salons and other activities from time to time, vigorously carry out international cooperation with internationally renowned universities and scientific research institutions, work with international top scientific research talents, and accelerate the overseas registration of related products and the construction of overseas patented technologies. We also strengthen the promotion and marketing from online media tp offline activities, further open up to overseas markets, and continuously improve our overseas marketing network.