We showcased core products portfolio in the detergent sector, including the Cleazyme C, Lavanzyme P, LipVTRA series, and plant extract series. This appearance deepened exchanges and collaboration within the industry. Our technical experts shared captivating academic presentations and professional and meticulous discussions with attendees. The company's brand and product strength were fully demonstrated, attracting visits and guidance from industry leaders, as well as numerous inquiries and cooperative discussions from visiting clients.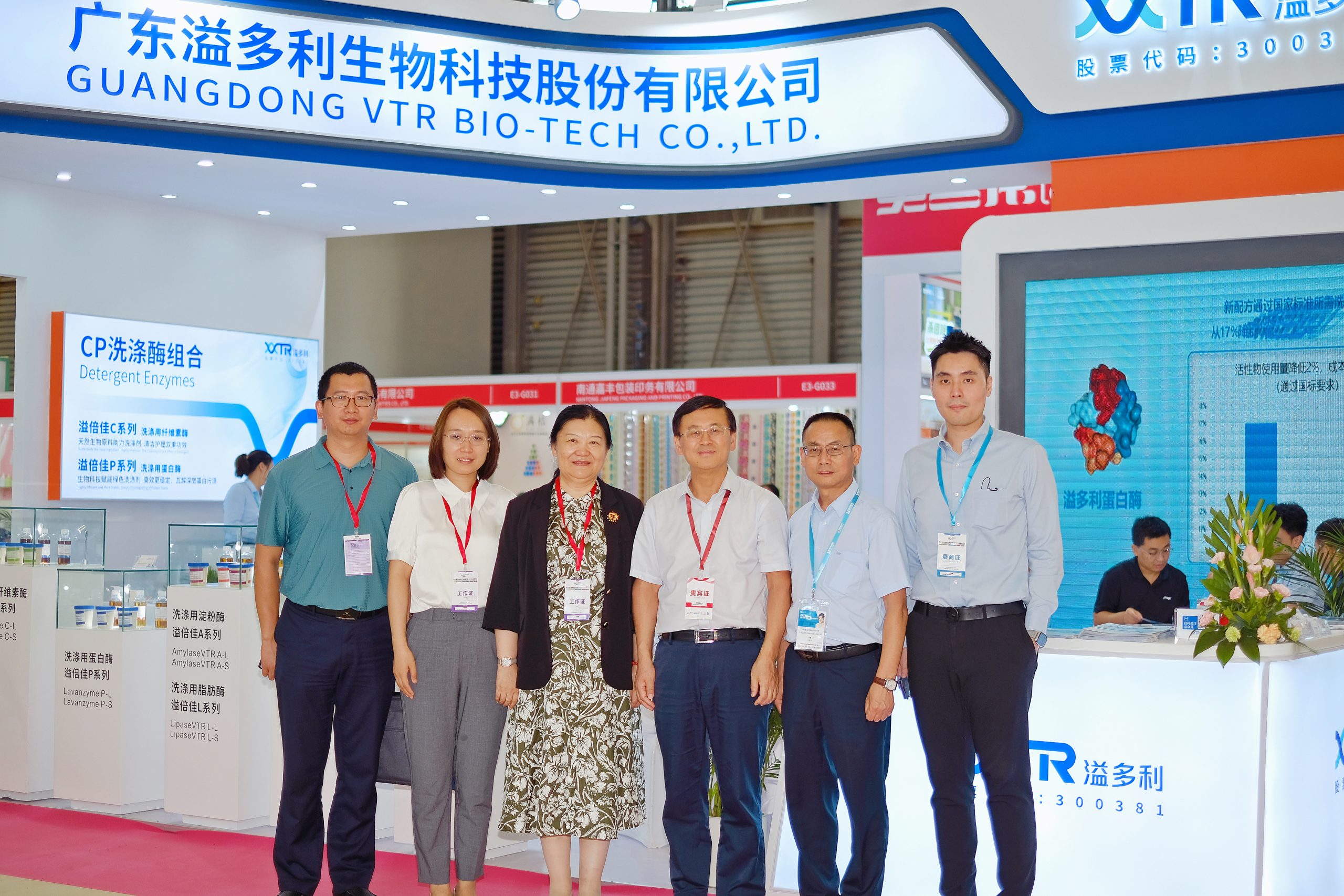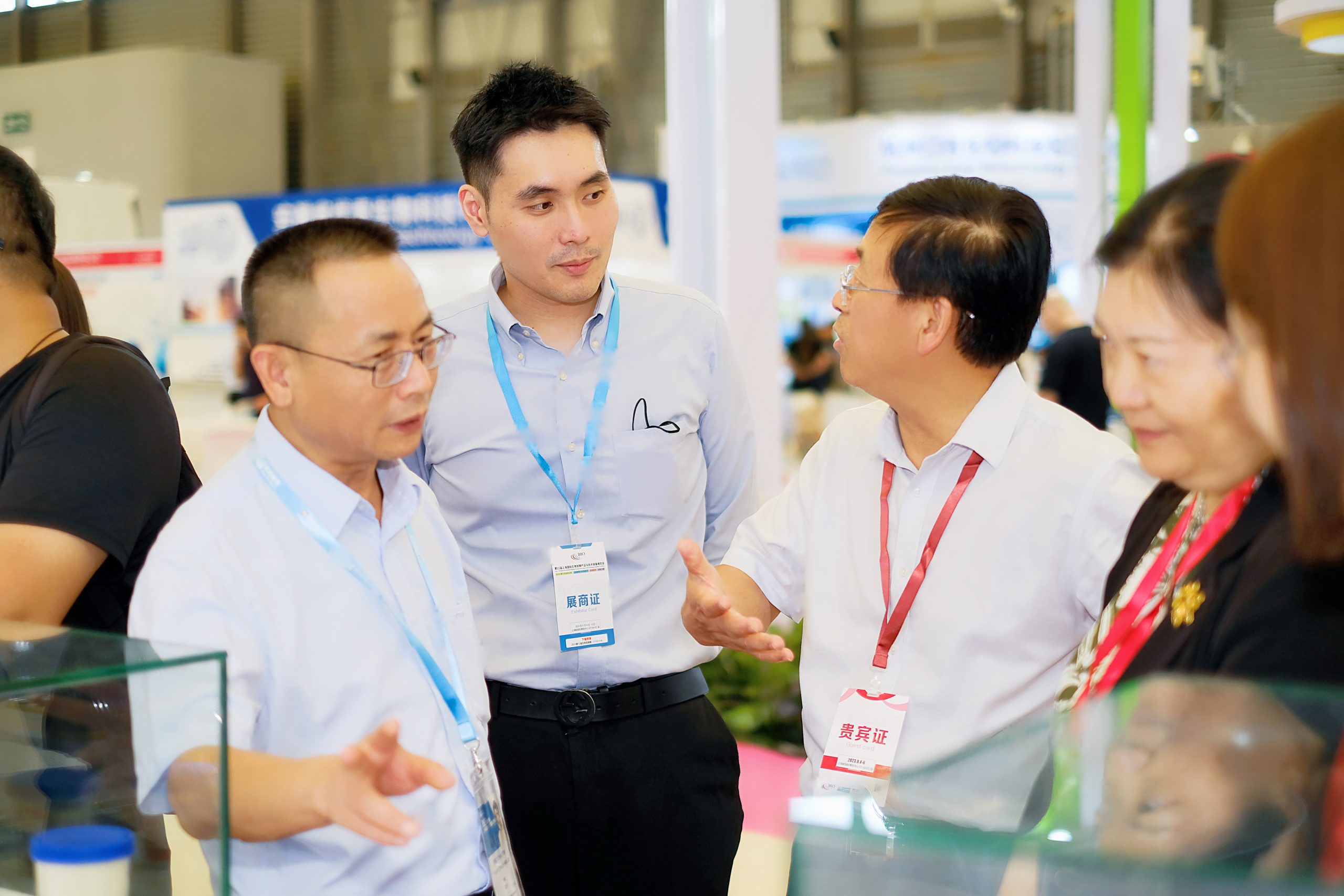 During the exhibition, the Chairman of the China Biological Fermentation Industry Association, Yu Xuejun, Vice Chairman Wang Jie, and Secretary-General of the Enzyme Preparations Sector Wang Jin, visited the our booth. They had cordial exchanges and took photos with Feng Guohua, the Vice President of the VTR Biotech. They have gained a deep understanding of the company's latest developments and encouraged the company to strive further and excel on its path of growth.
Our booth was seamlessly integrated with the personal care industry, featuring a primarily blue and white color scheme with vibrant elements like orange, creating a sense of diversity and integration. The layout for product displays and client discussions aligned with the exhibition's theme, presenting a fresh, clean, and spacious atmosphere. We dedicated technical team provided enthusiastic explanations and attentive service to the constant stream of visitors and clients, offering a favorable experience.
During the exhibition, our booth received a significant number of visitors, laying a solid foundation for future efforts in strengthening partnerships and expanding the market.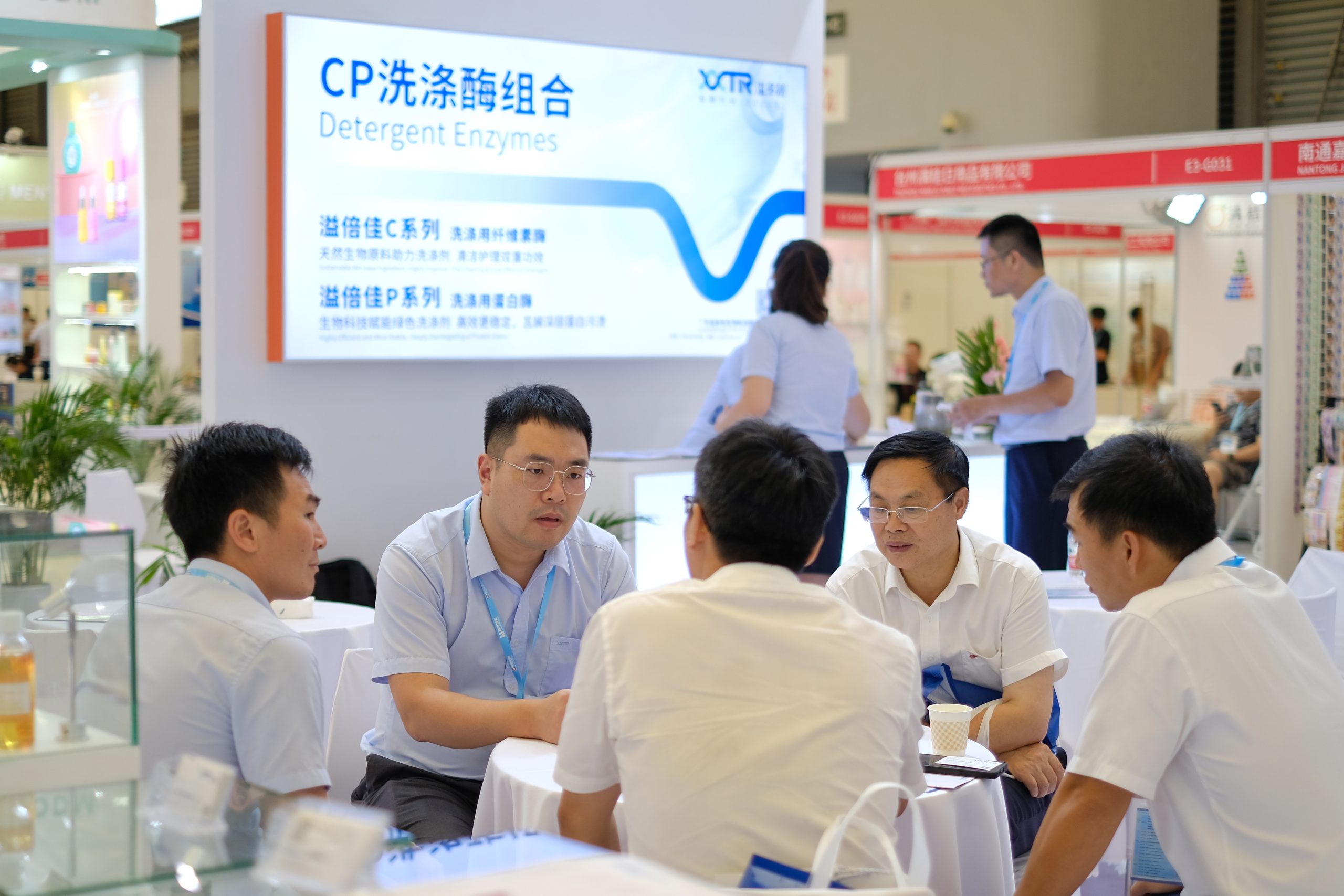 The industry technology forum was also held during the exhibition. On August 5th during, the same period, at the Shanghai New International Expo Center, Dr. Wang Jun, the Director of the VTR Biotech's National Enterprise Technology Center, presented an academic report titled "Empowering the Detergent Industry with Biotechnology for Quality Enhancement and Efficiency Improvement".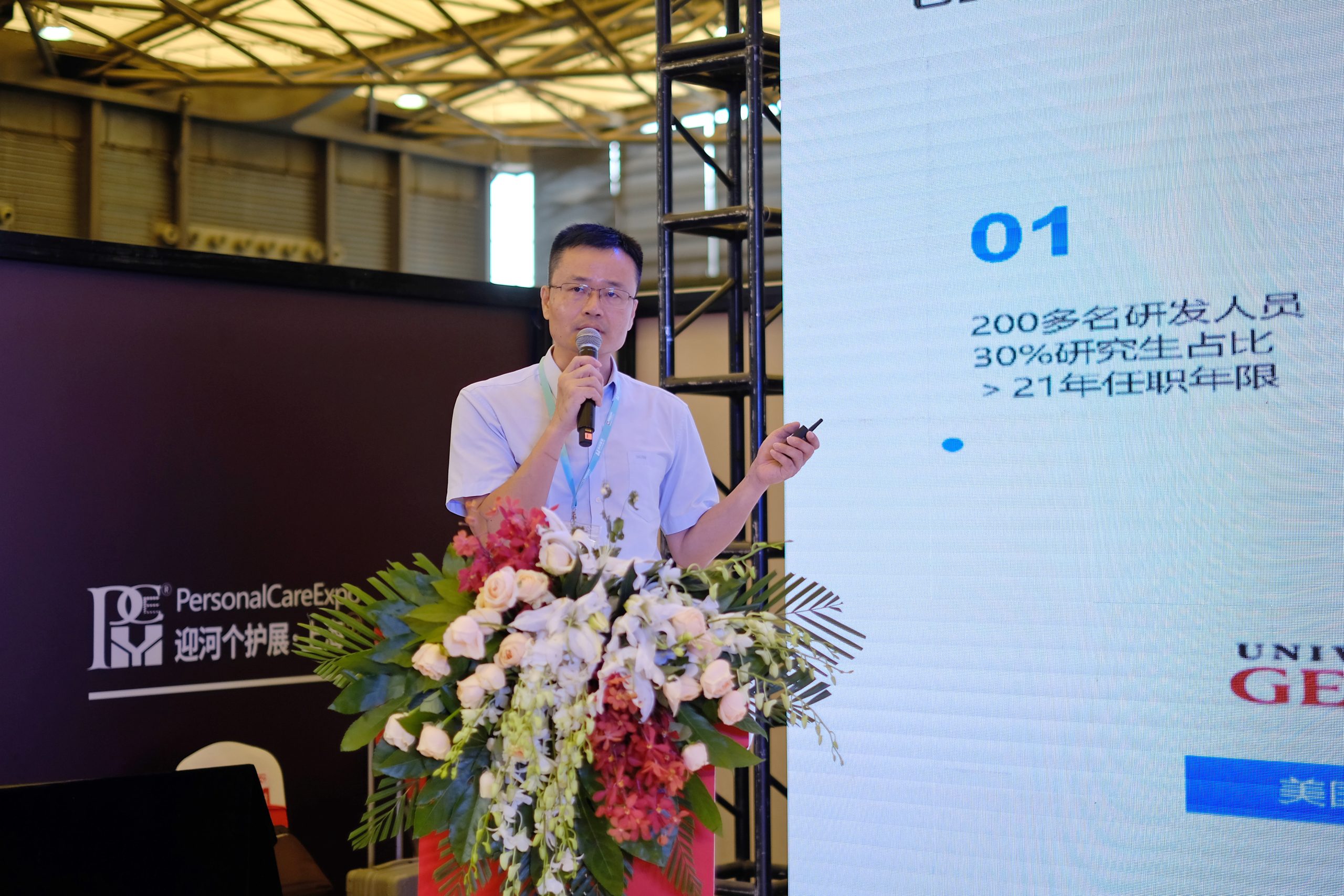 Dr. Wang began by presenting the latest developments of the VTR Biotech's detergent enzyme with a particular emphasis on introducing detergent enzyme products, the C series, P series and CP combinations.
He also addressed challenges of current industry issues such as color bleeding between garments and the inconvenience of pre-sorting laundry, this approach leverages the synergistic effects of functional polymers and natural enzymes to achieve effective color protection. It is applicable to various direct and reactive dyes, significantly enhancing the anti-bleeding effect of detergents. This eliminates the need for consumers to segregate dark and light-colored clothing for washing, while also maintaining excellent formulation compatibility.
In recent years, the national living standards have steadily improved in China, leading to an increasing demand for detergent and personal care products that are not only efficient but also environmentally sustainable. Additionally, the national strategy of "carbon peak" and "carbon neutrality" has placed new requirements on the detergent industry. In the future, we will continue to innovate in areas such as detergent enzyme preparations, collaborating with industry partners to introduce green, diverse, and efficient detergent solutions for detergent and personal care market!